A mate was selling a was selling a set of 360mm brakes for a A8 and thought it would be rude not to take this cheap upgrade.
Popped down to his work shop and set about getting the brakes fitted.
parked it behind his W12L
360mm fitted and behind 18" wheels. They look even smaller now.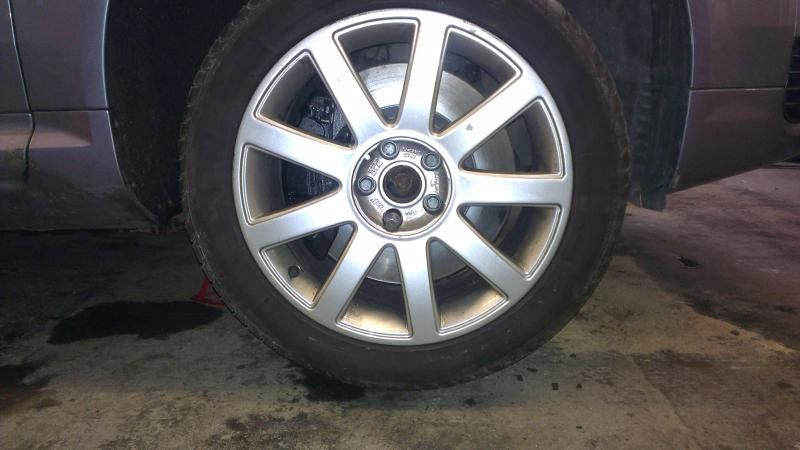 Looking good and feeling better.
Next is larger rear brakes as they look silly when compared to the fronts.