One of the first mods I did to the A8 was replace the old yellow incandescent bulbs for something a little bit more modern and bright.
I popped the lads a email at
EM Tuning
as they helped me out with all my LEDs for the A4 and they promptly sent me this little lot.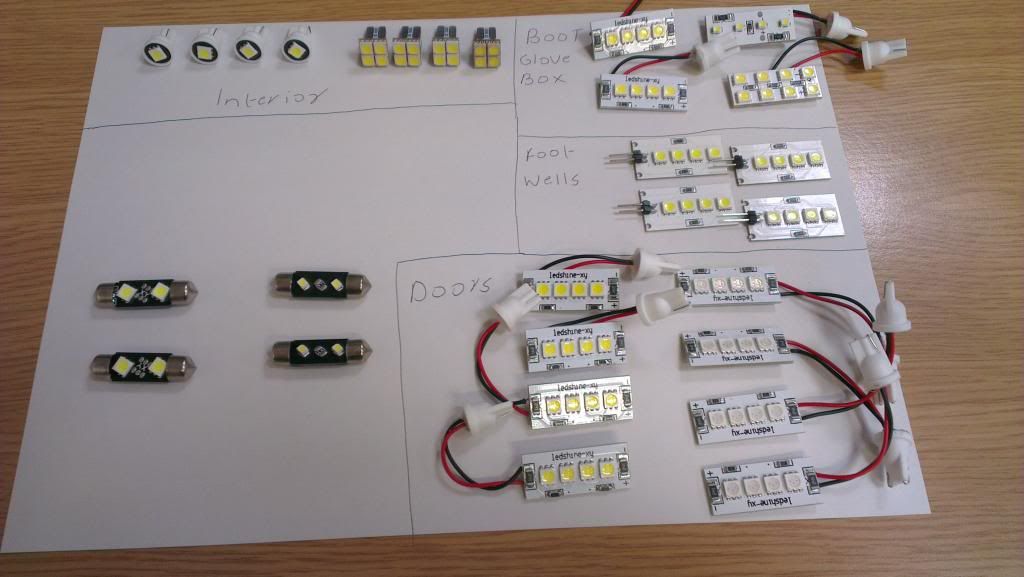 Stripped the lights units from the car.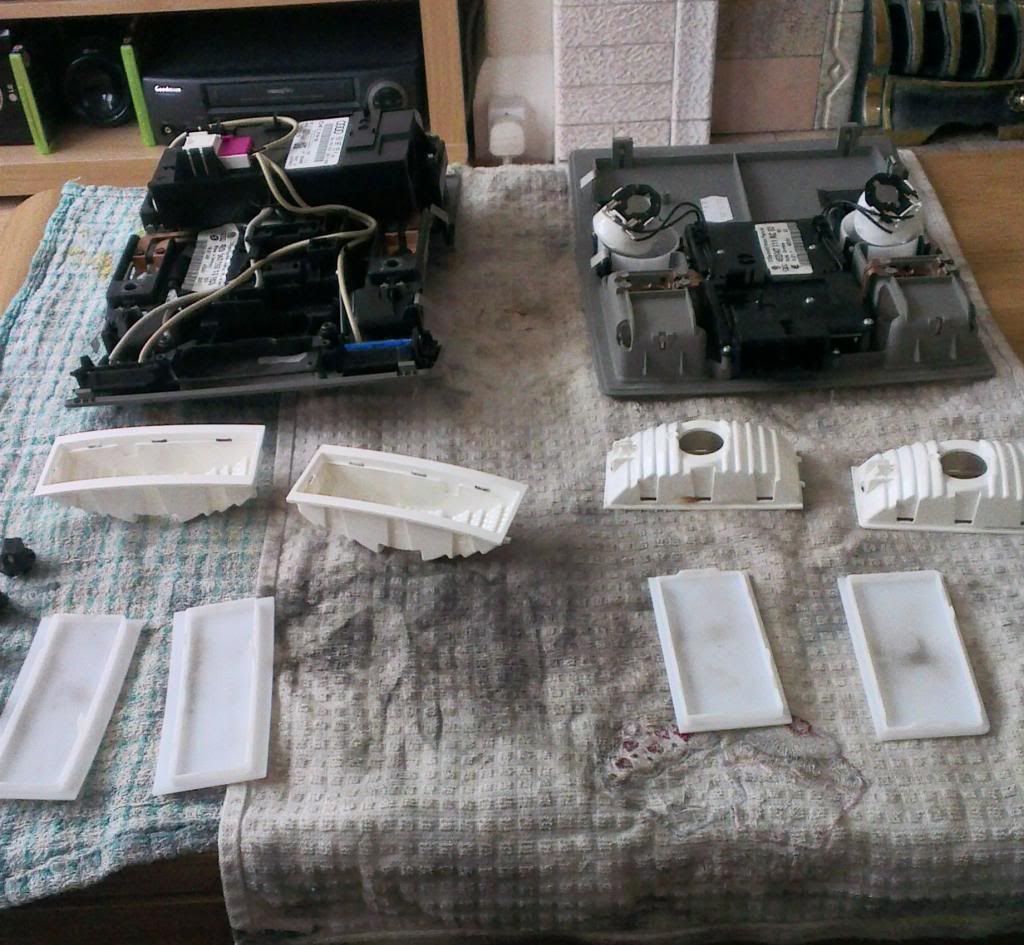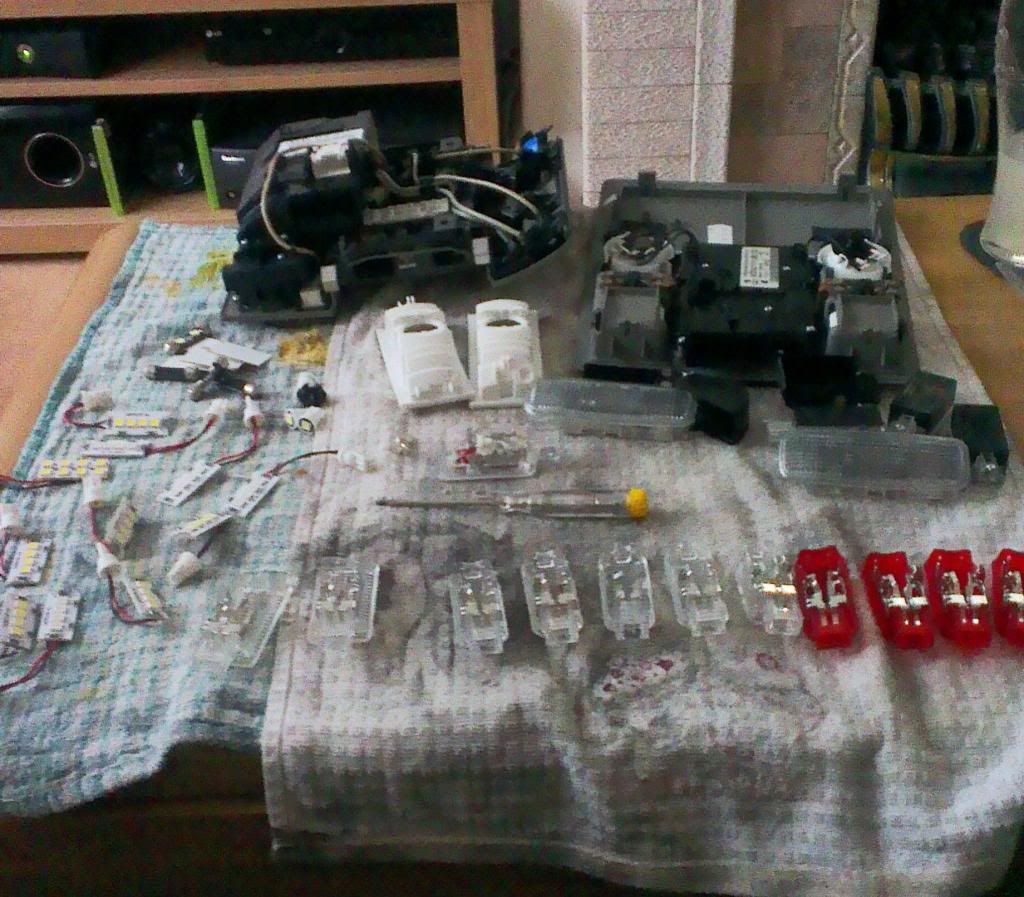 I kind of stopped taking pictures from there on but you'll have to trust me when I say I put it all back together and it works a treat.
A nice bright white light in the cabin, doors and boot but not to bright to be overwhelming.
I'm currently trying to work out a plug and play system for the DRLs to remove them and stop the DIS from erroring.
I'll update the blog when I've done that.