I thought I'd share my adventures in Plasti Dip.
It started off small, little 400ml spray tin and I did my engine caps.
Gave them a good scrubbed with APC, rinse off with water and let them dry in the sun.After a couple of minutes I started to spray them.I did several light coats until they looked even and dark.Moved them in the house for 24 hours to full dry and then fitted them to the car.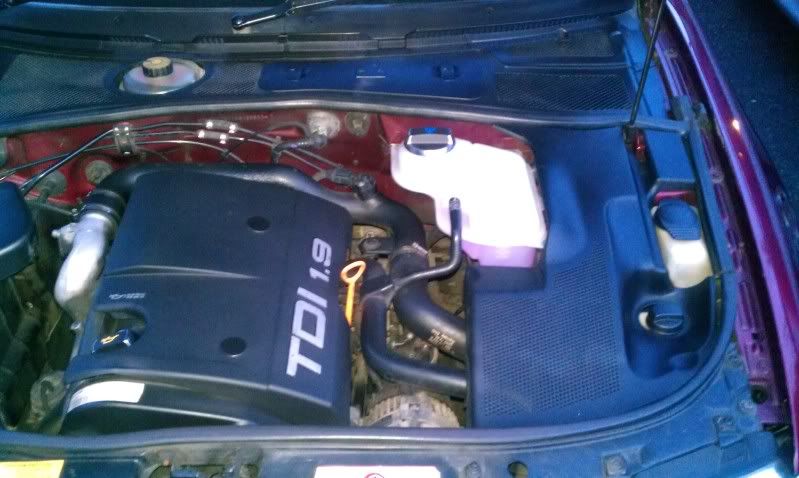 I also did my dip stick since it stuck out a bit.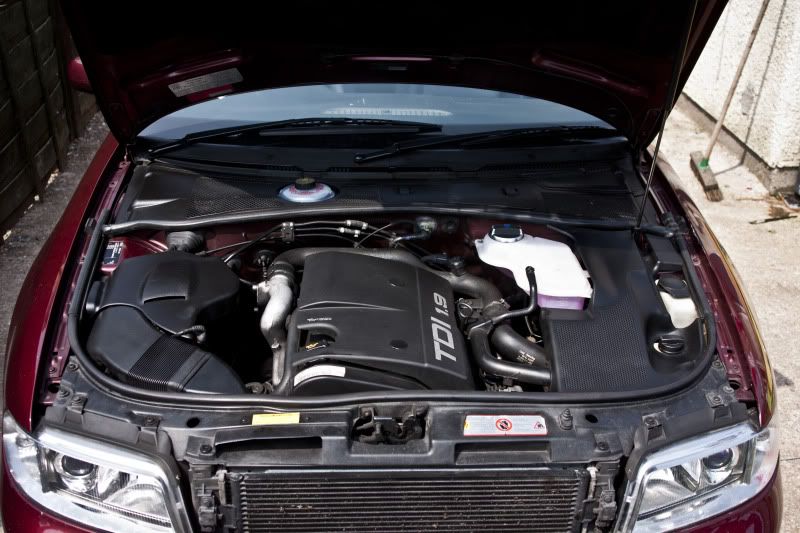 That's it, I got the bug. I then walked around the car finding out what else I can dip.My attention went to black and rubbering items on the car. Window rubbers and wipers.
Same process as the caps but with out the ability to remove them from the car easily and move in to a my spray booth (a cardboard box). I left them on the car and tapped up the windows and body to stop over spray.
After a clean, rinse, dry, spray, remove over spray and tape. They was done.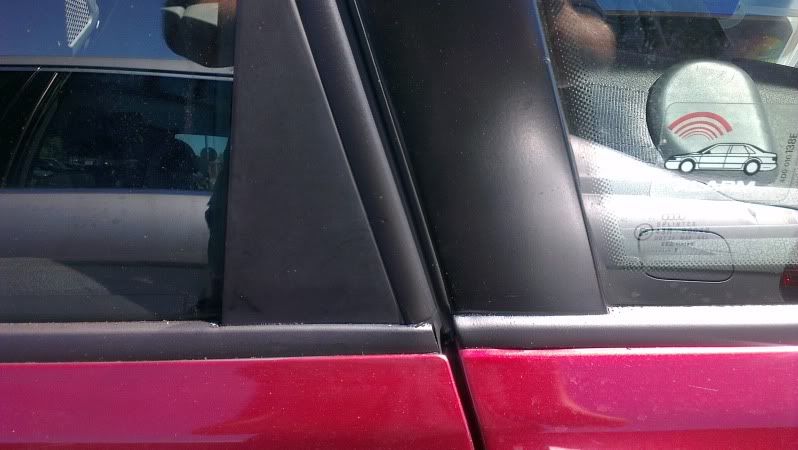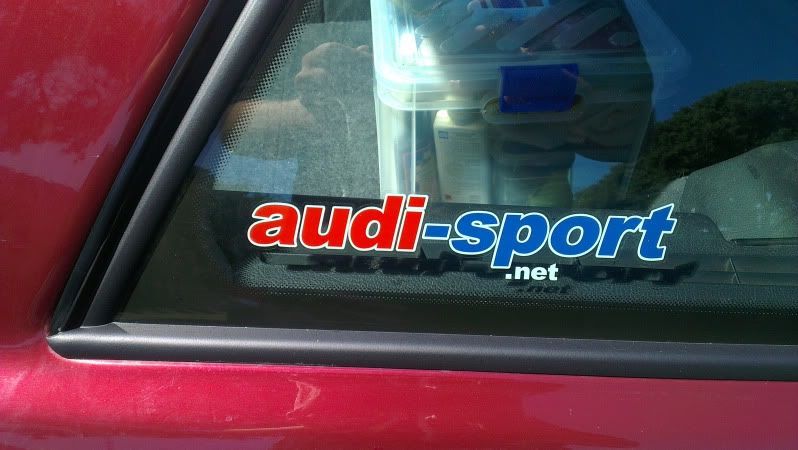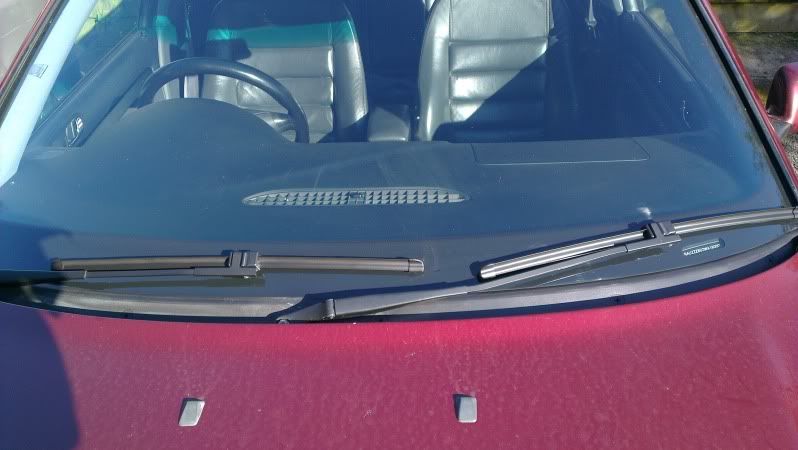 That's it, I love this stuff. I'm off to buy a spray gun and 5 litres of the stuff and go mental.And that's that I did.
I don't like randomly spraying items just for tests, I like it to have a reason for it to be painted.That way I'm not wasting money, time or dip on pointless dipping. But I found one and it was the girl friends 206 GTI.Someone colour coded the rub strips but did a really bad job and it started to come off.To save money and give me some practise I decided to dip them.
I removed all the side trims. Sanded them down cause they was starting to flake. Made them smooth, cleaned with APC again and set about painting.
All the trims removed and sprayed.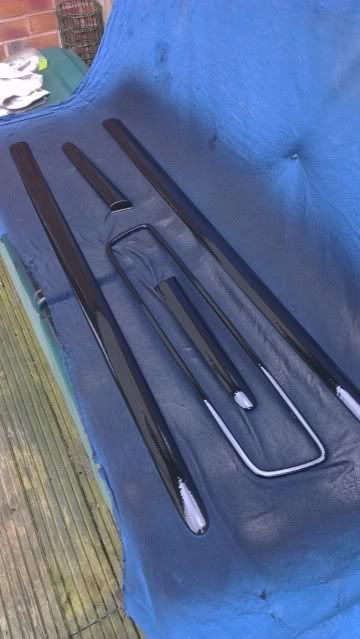 Not a bad finished but it did not help that it started to rain.
Now it was time to do the car.
I left about a 2 inch gap between the bit I wanted to paint and the new paper. Its better doing it this way then trying to mask a good, neat line between the strip and the bumper. The dip will not bridge the gap, so you get a perfect line on the trim and once its dry you can peel the over spray dip off, quick clean the surrounding area and you're finished.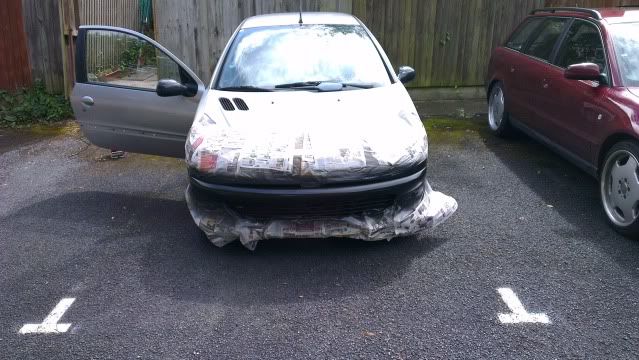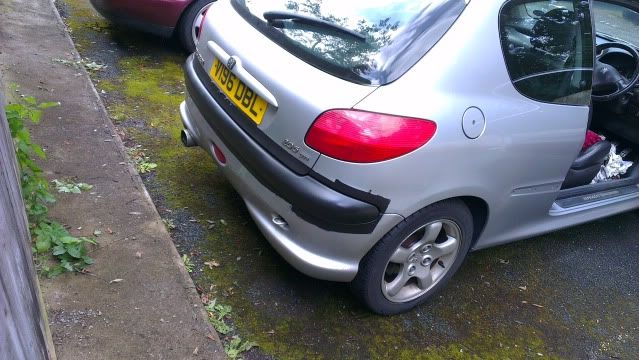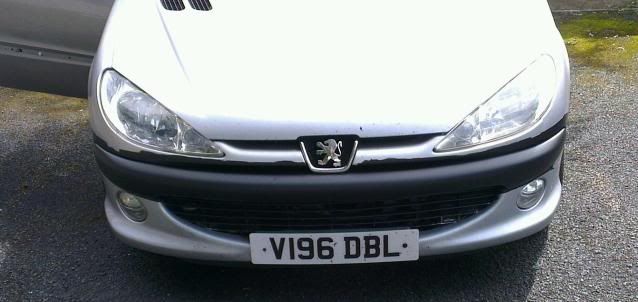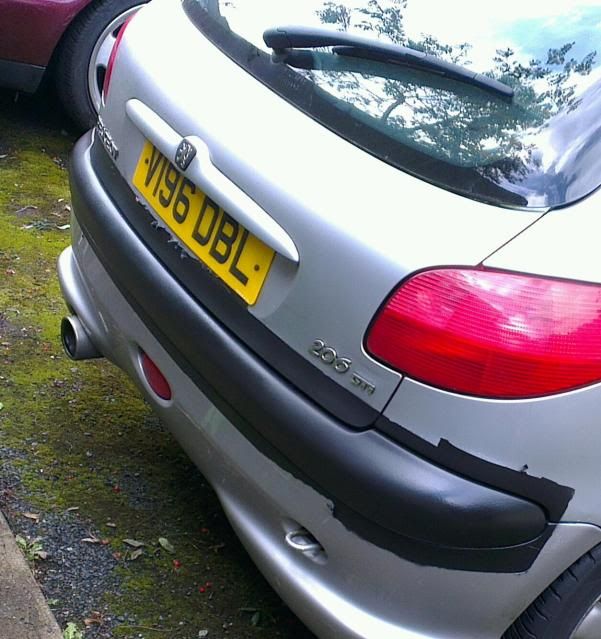 The bit I always enjoyed. The peel.
With the pug done and some nice weather for an afternoon I thought it be rude not to do something else.
So I did my grill
and my roof.
Close up
Now I'm sat here wondering what else I can do.