My mate had the Skoda version in his Octavia and I thought it was brilliant.
So I nicked it and built my own.
First, take 1 Audi A4 Avant.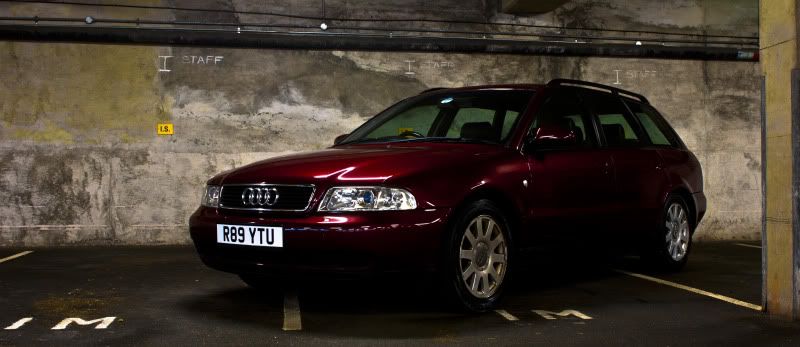 Second, take some wood and throw it in the back of the the avant.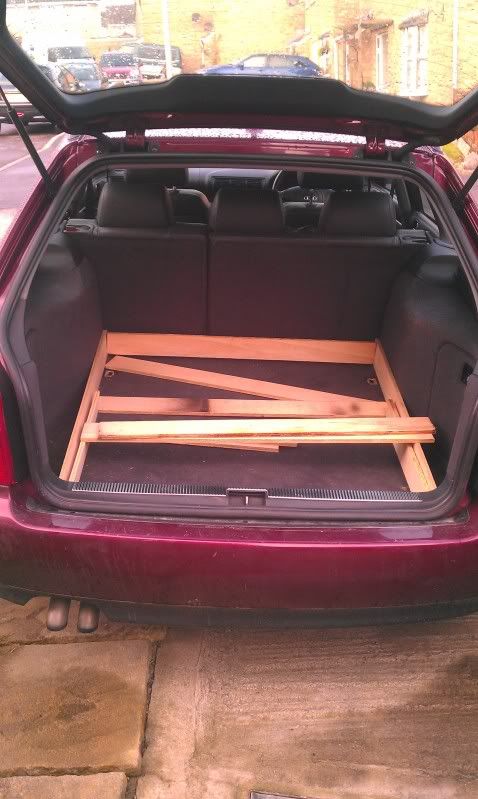 Third, arrange the wood in to some form of order.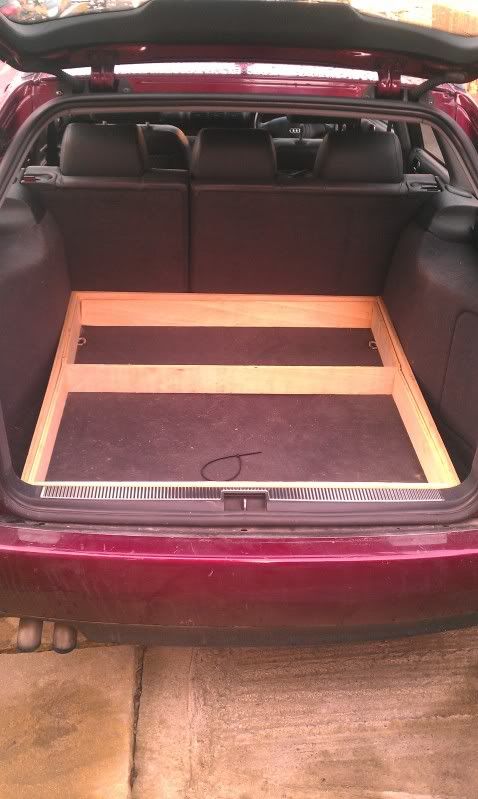 Forth, Cut some more wood to help strengthen it and arrange that wood as well.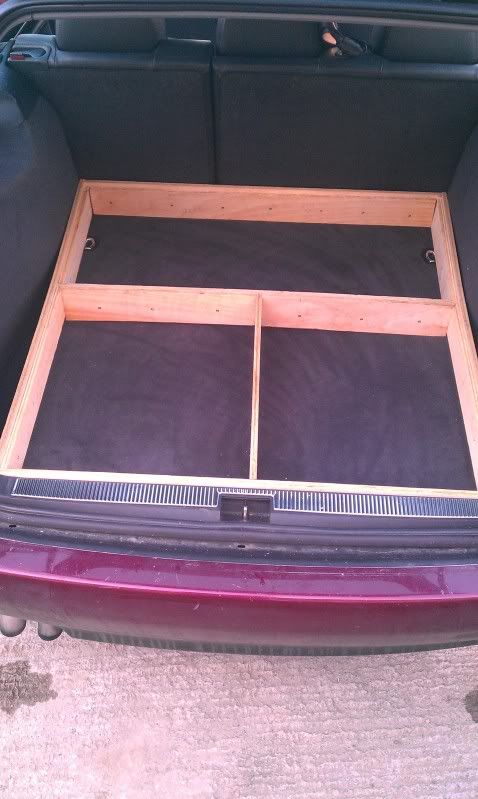 Fifth, Lay the lid and check for sizes.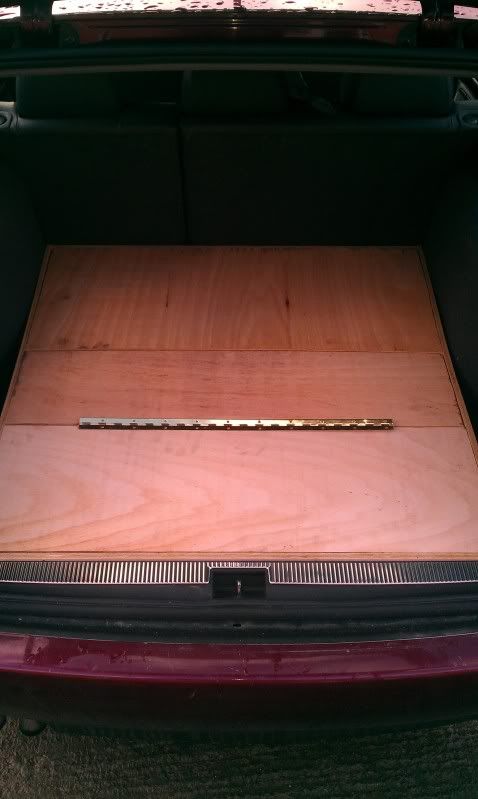 Sixth, check lid for hinge location and rotation.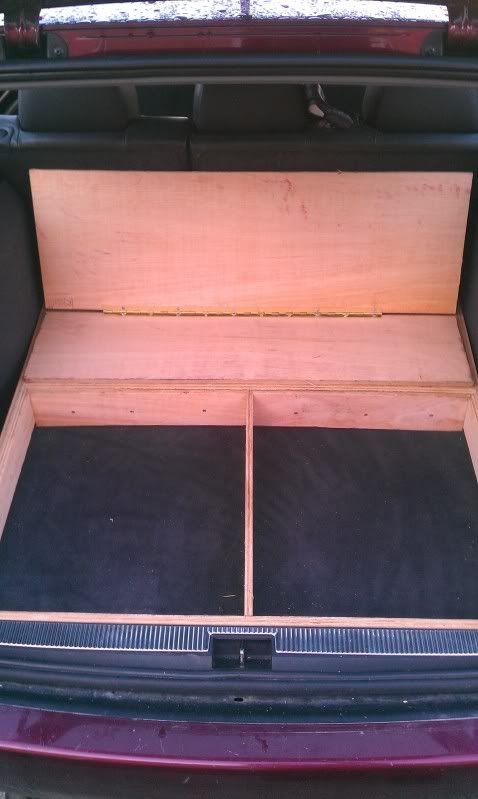 Seventh, Place trim on top to check for colour and size.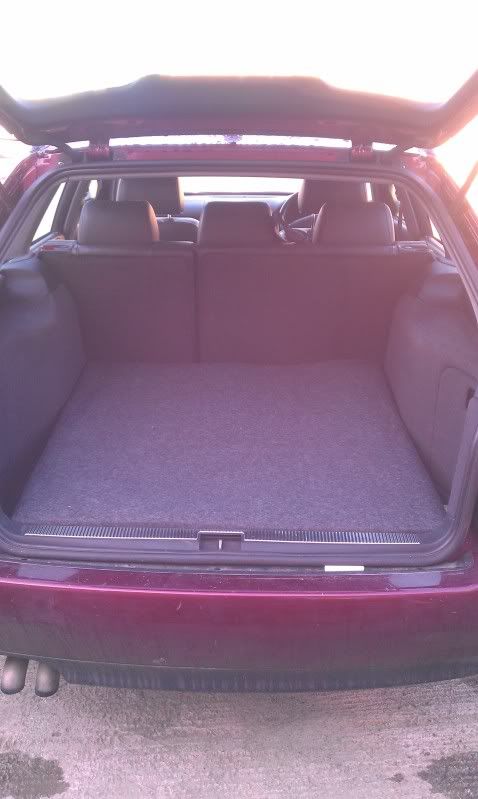 Eighth, Load foam and film.
I need to cover it in the carpet, trim the foam and add the finishing touches.
Handles, load hooks and the bits that goes in the foam.
UPDATE:=-
I covered the lid this week but ran out of trim.
I need to find some more but I'm having issues finding the same colour and thickness.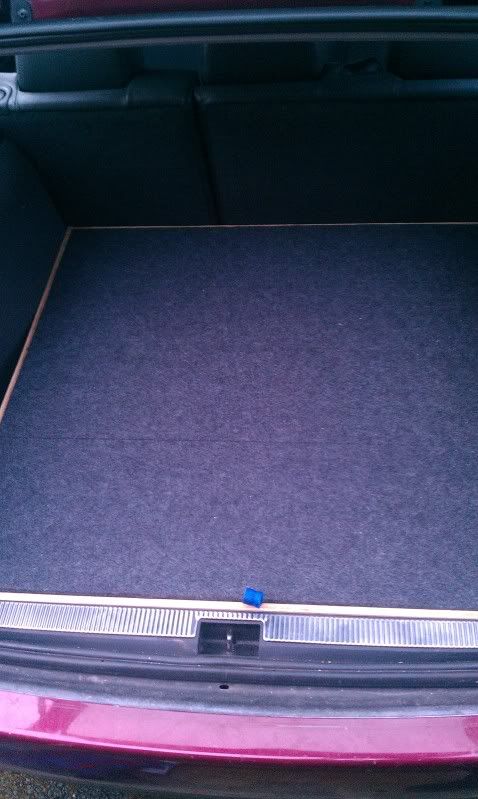 UPDATE:=-
Its slowly nearing completion.
Over the weekend I added the foam to store my tools, spare bulbs, first aid kit and other items that I might need or is at least useful to carry.