In short, its in. fitted and working. well, its working if you connect a 12v battery to the blind.
I've not wired it in yet. Need to sort out the controls for it so it wont keep wanting to up or down.

In part 1 it stuck away from the glass to far and caused issues with the blind movement and the sheer amount of it stuck out. Today I took my dremel to the boot lid inner skin and cut some holes to help bring the blind closer to the glass.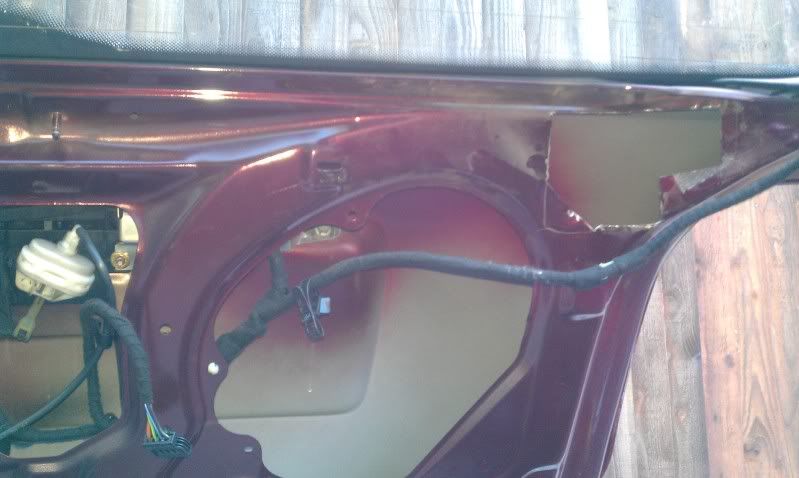 Not looking the best but they will be cleaned up and some protection put on.
Same as above.
It's a lot better than before. You can just make out the bracket
.
Because the boot lid is curved, It is close to impossible for my to get the blind flush with the boot lid. This distance works out good for me.

I used the orignal brackets from the blind to, modified them a little bit to help bolt it to my boot. I bolted one bracket to the rear wiper mounts, another bracket went from the blind motor to boot skin and bolted that down. With just theses two brackets it angled correctly and very solid. Even with me shaking it and trying to move it, it goes no where.

I cut about a 20mm triangle off each corner on the top of the blind to help it fit in to the window trims bette, is also stops the pointed edges marking the boot trim. It now fits even better with that small amount removed.

Then came the trickier part. Fitting the boot trim around the blind and giving it enough room to move up.
I'm giving it to professional to do. A friend knows this guy who does all their trims for his work.
Cheating I know but Its something I know I can't do.
I'll give him a ring on monday and see what he says.
I did do a bit of a bodge on the trim to make it look better than it all being exposed.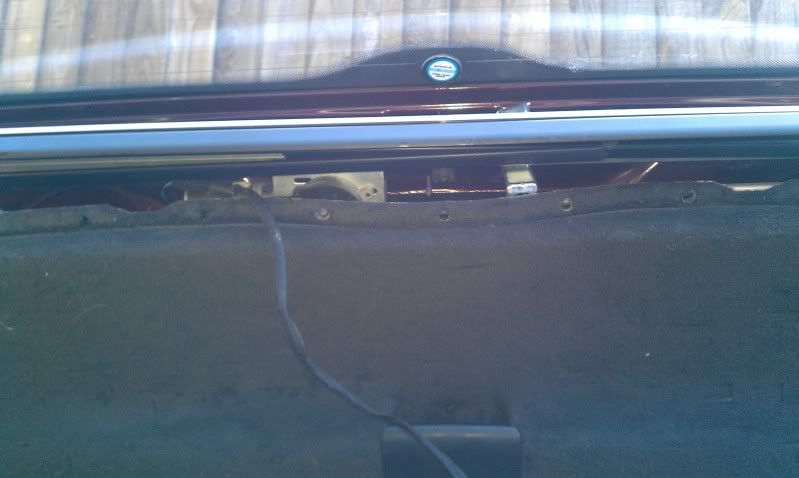 I removed the top of the boot trim and just used the base.
Thats it for now. Next on the list is to run the cables to the front of the car, get a switch and some how work out how to stop the blind when it hits the top or bottom.
Here is a link to a post about fitting a rear blind in a B6.
AudiWorld Tech Articles
.
I'm thinking of ordering that button but not 100% sure on the wiring yet.