Nothing that interesting going on here, just replacing the front control arm bushes and adding new shocks with springs.
I used
Meyle HD
for the front control arms.
I got a friend to order theses for me but if you don't have a friend in the trade, I recommend
All German Parts
.
Not a bad job to do, just a bit of a pain taking the hubs in and out on your own. Get some help and you'll be fine.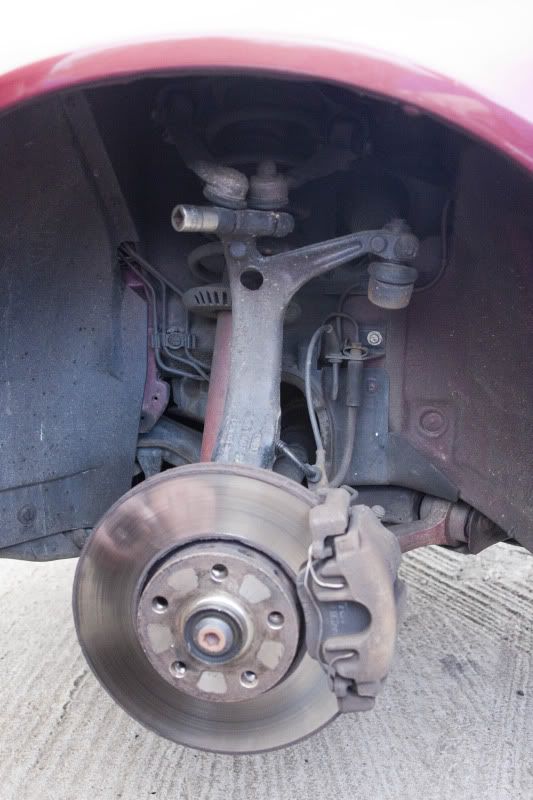 Before. I was hoping to to do new brakes and bearings but time and money got in the way.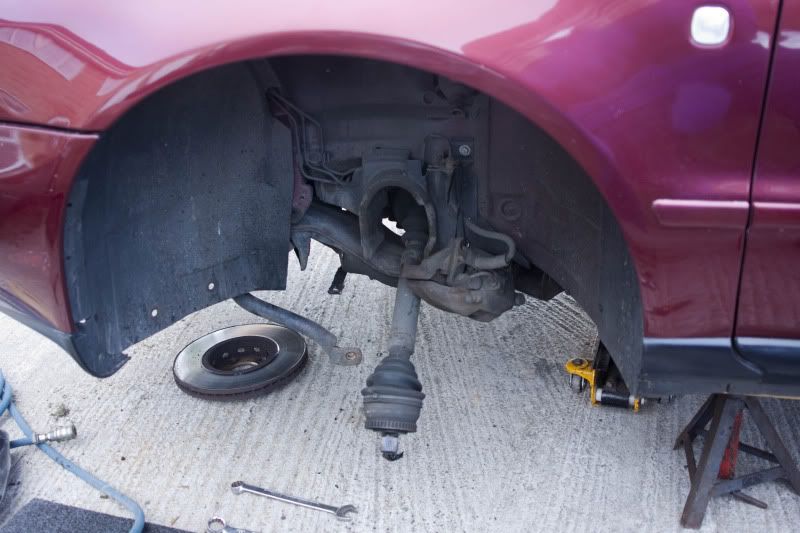 During.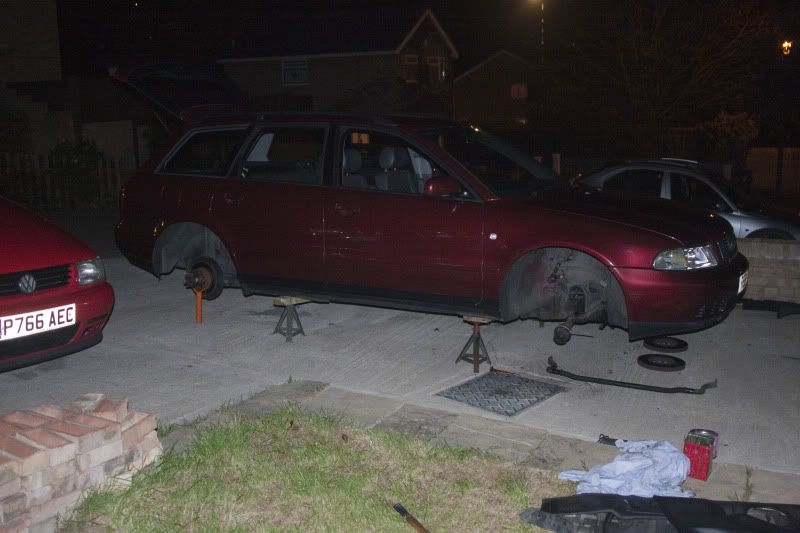 Due to light fading and forgetting my spring clamps. we had to wait till the next day to do the shocks and springs. So we left the car like this over night.
All shocks and springs back together, new Meyle HD Arms and Koni Shock and Springs.
One word of warning. Make sure you get the correct shocks and matching top mounts.
I made the error of ordering Facelift rear shocks for a pre-facelift rear mounts.
I had to order new rear tops from audi.