I got invited to my mates wedding some months back.
He was having the evening do at his wife's family's field and we are able camp in the field as well.
Wanting to do something different and not fanny around with a tent, I decided to sleep in the car.
It was a good idea, it worked as well. me and the misses slept in the car with the seats down.
We got up the next day, moved in to the front seats and drove away. Happy days.
I also slept in the back of the car at a recent car meet. I might be doing this more offten.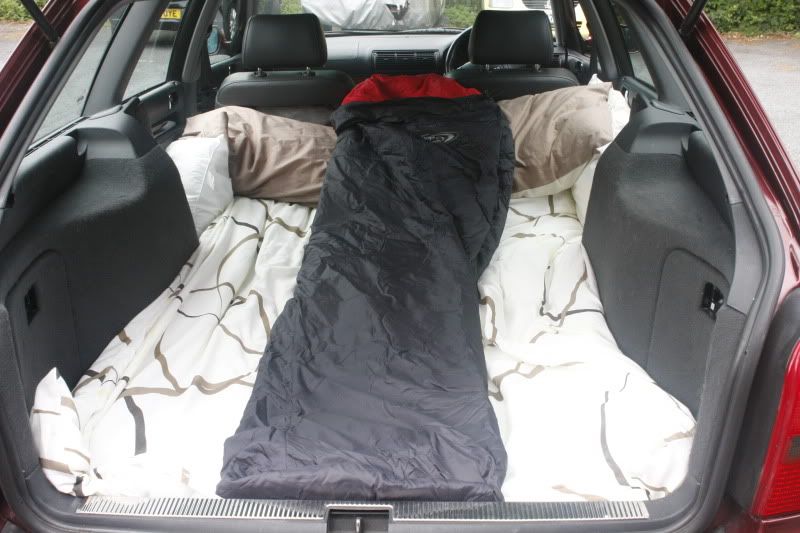 The bed area.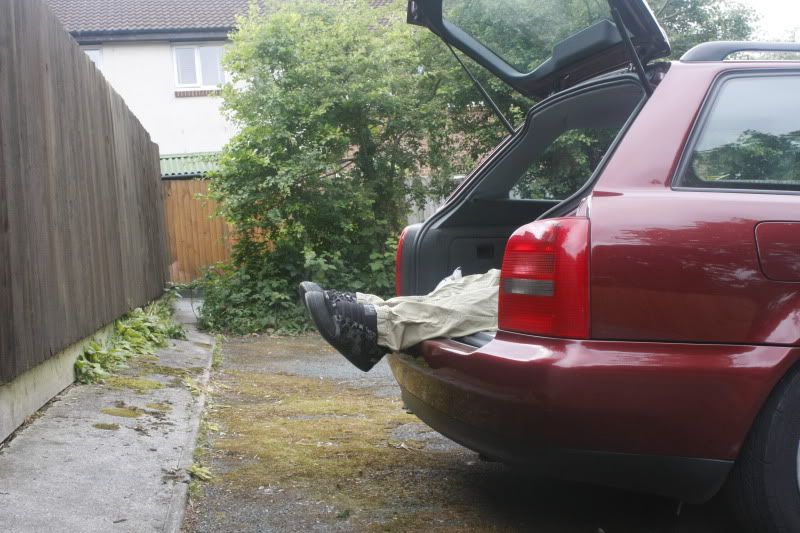 The joys of being 6 foot 3" and the car not being that big. Still a good night sleep.