This is something I've thought about for long time but never had the opportunity to put it in to motion.
After a chat to some lads on the forum, 1 of them had a set of old butchered 98 clocks and someone else had a set of facelift clocks with some dead pixels in the dis.
I meet up with the lads at a recent car show, got home and started stripping and hacking the 98 clocks.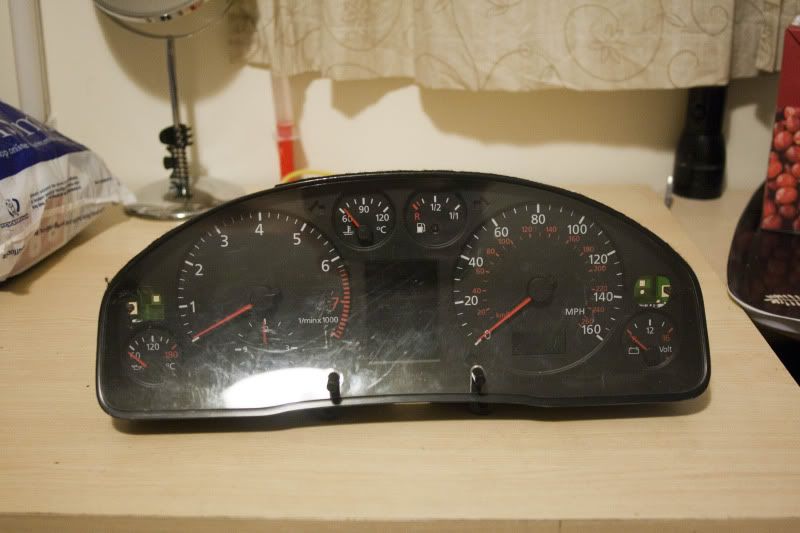 One Set of Pre-facelift clocks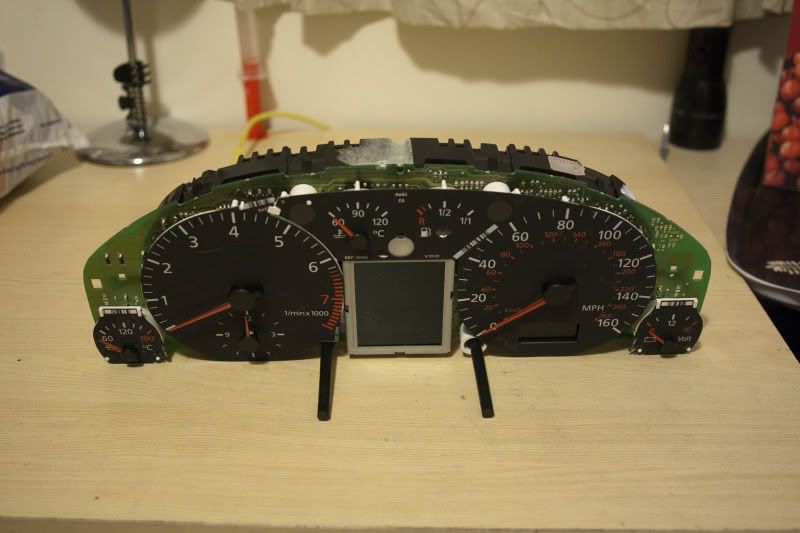 Remove front cover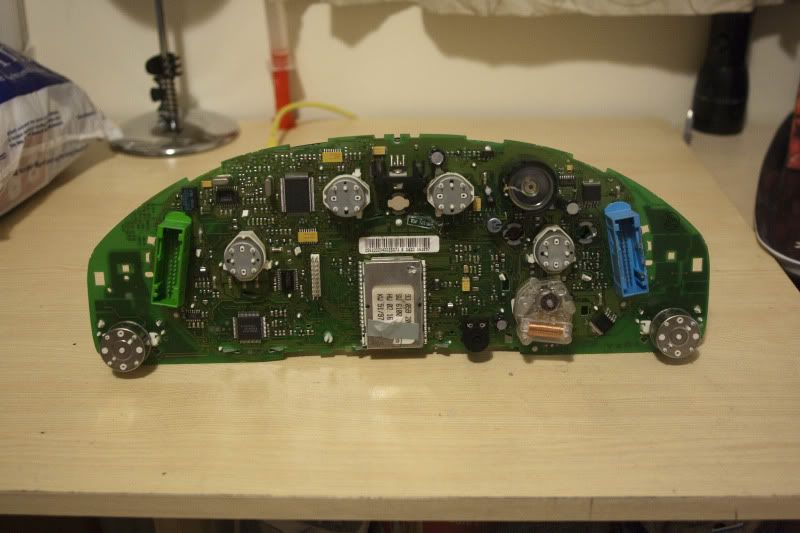 Remove back cover. I want the Green, Blue and the remains of the red plug.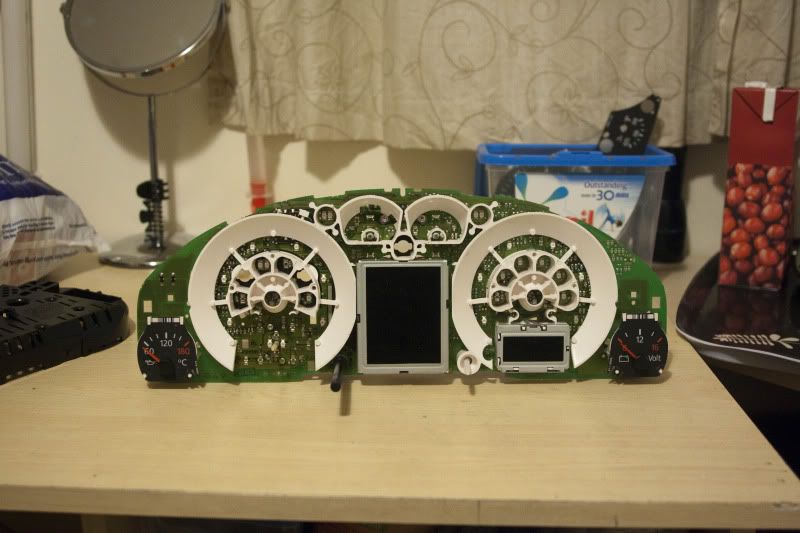 Remove clock faces.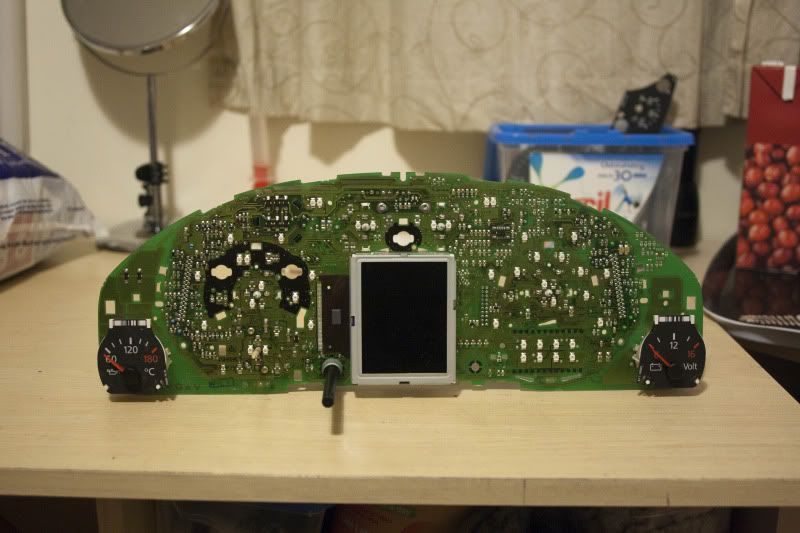 Remove the white pits from the clocks.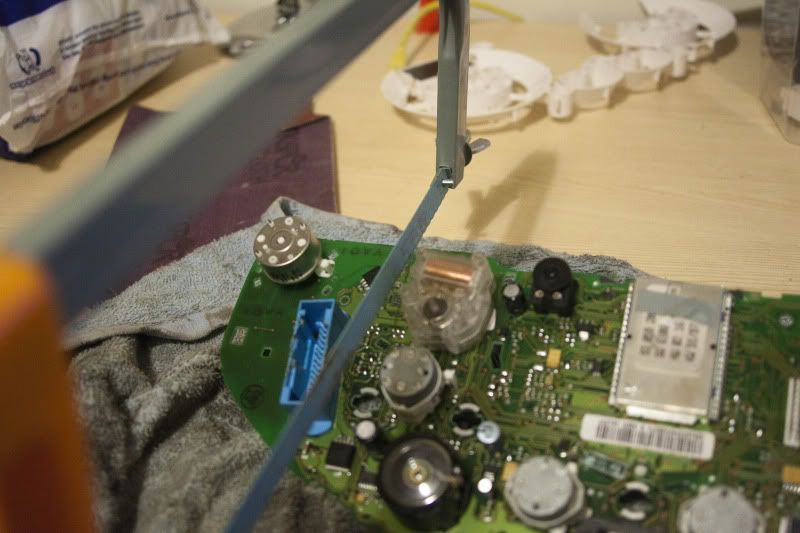 Start cutting.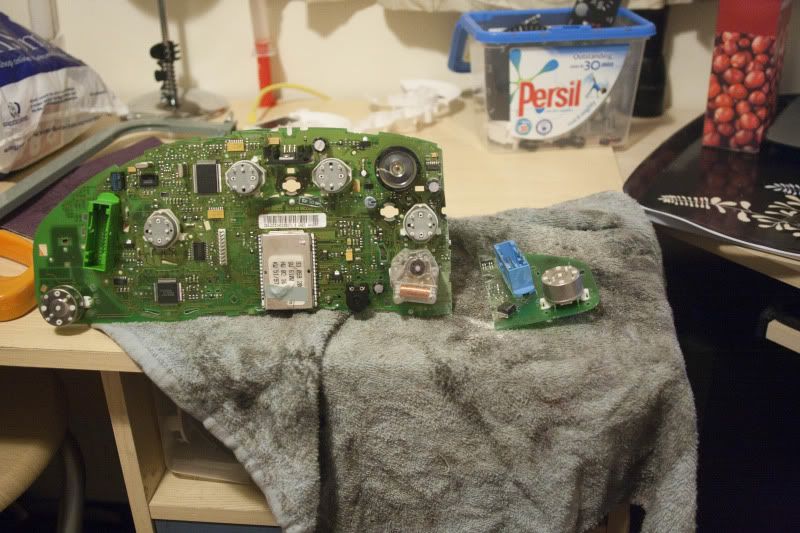 That's one plug off.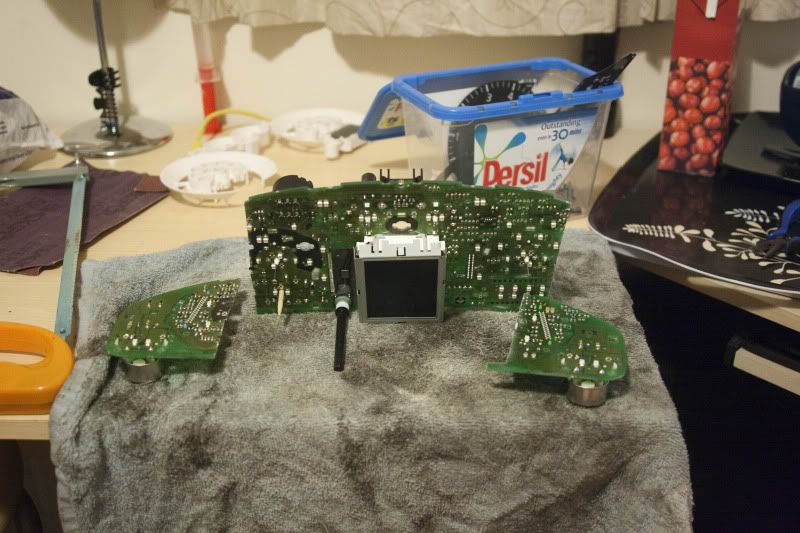 Two plugs off.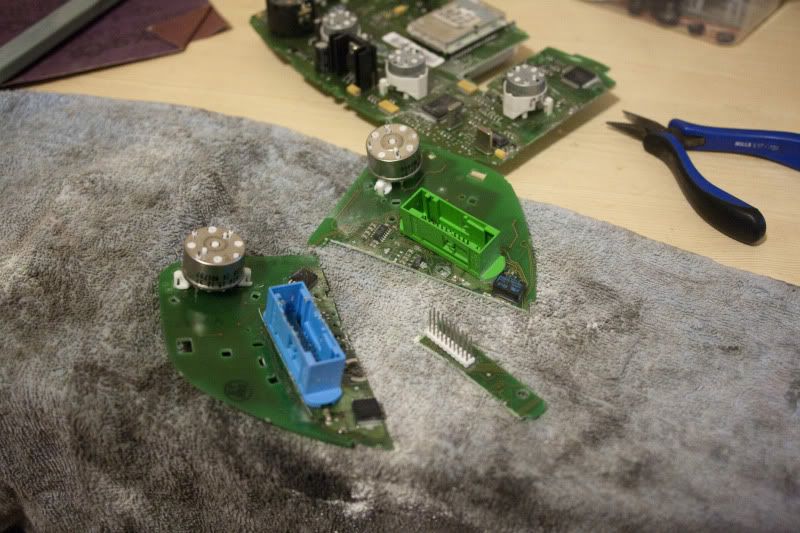 That's the three plugs I want.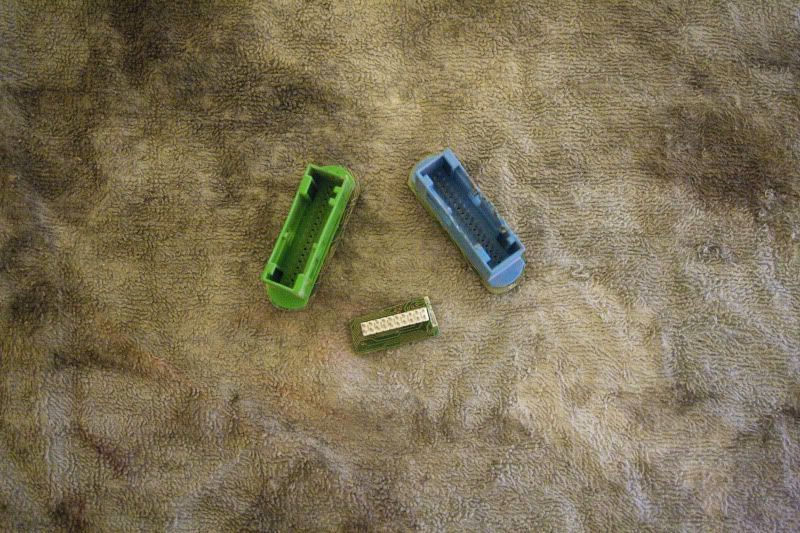 Trim them down, tidy up and remove any bits on the back.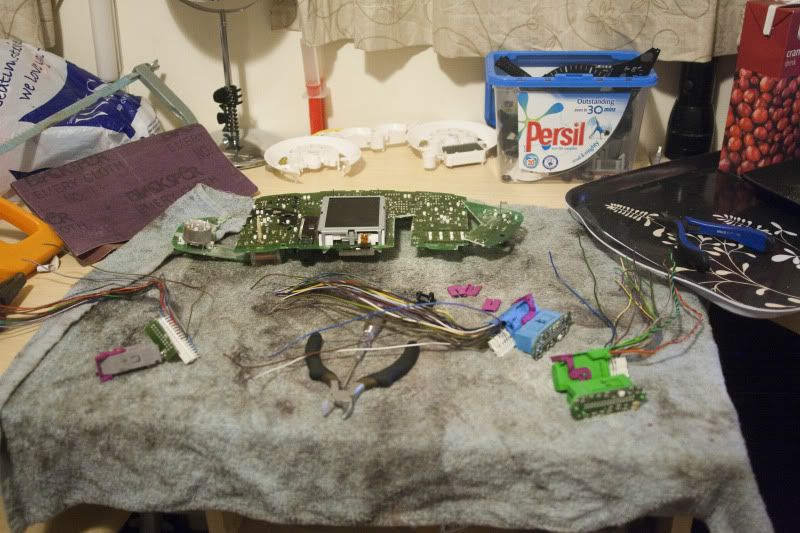 Remains of Pre-facelift clocks and Facelift plugs.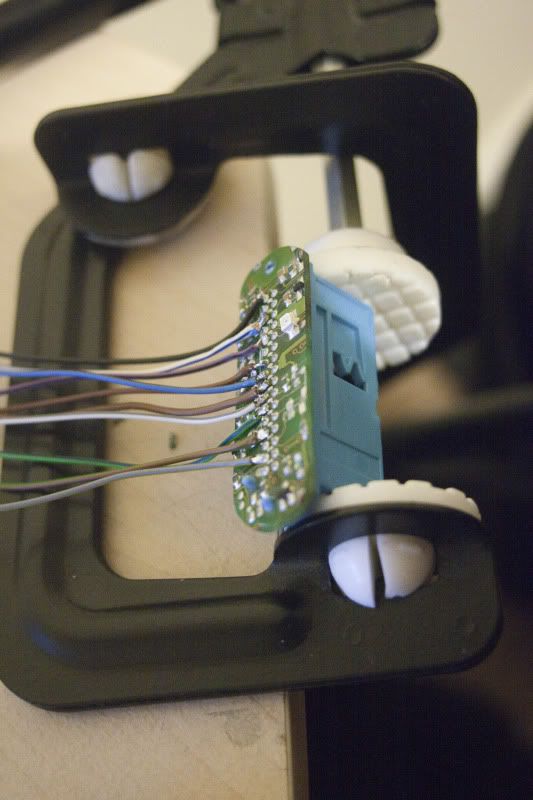 Solder the facelift plugs on to the back of the pre-facelift plugs.
One converter loom made.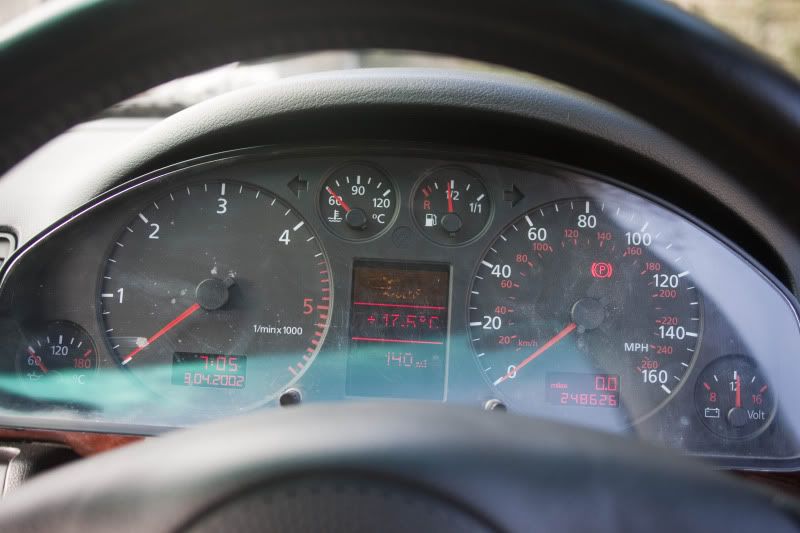 Plug in and test.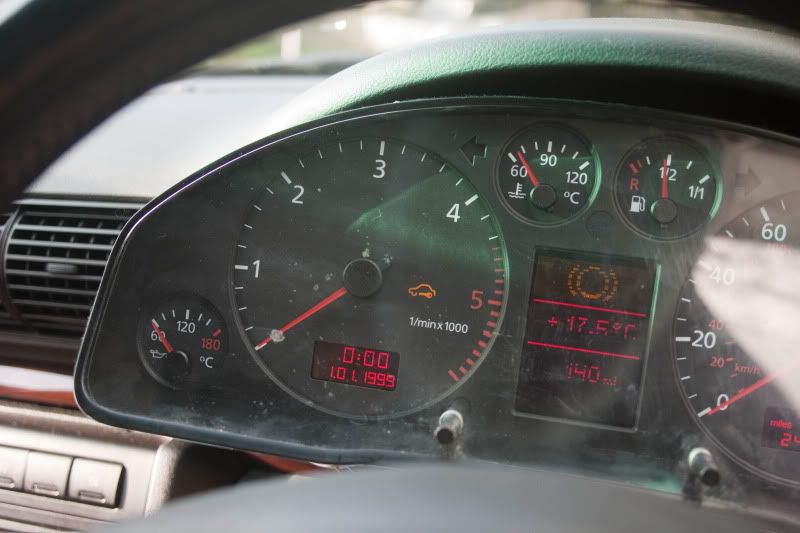 I need to get the immobilizer code.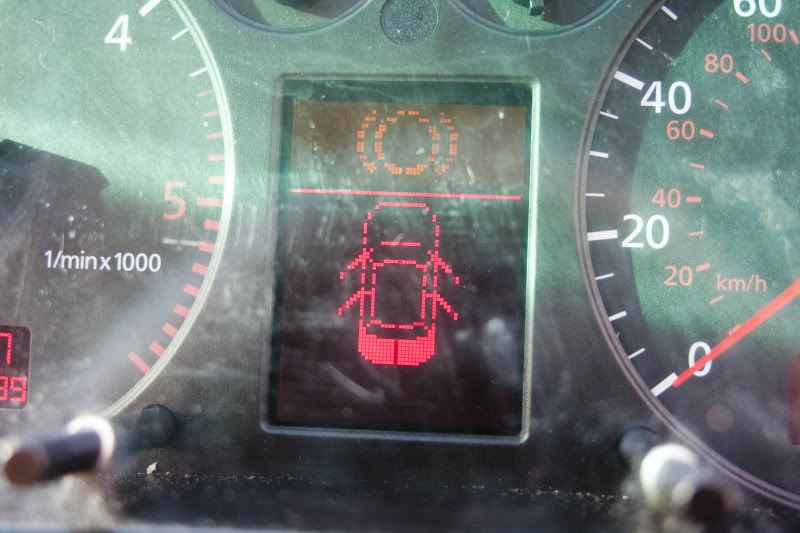 I'm able to wire the doors up.
It works, nothing went pop. Which I'm happy about.
I need to code theses clocks to the car and my key to the clocks, reset the miles to mine and in theory it should all work. I can't test the speedo or revs cause I can't start the car. Hopefully I'll have a copy of Vagtacho or VAG commander soon to get the coding under way.
I also ordered a oil sensor to wire up and I think that's it.
UPDATE
I've received a oil level sensor this morning.
Going to attempt wiring it to the clocks this week. This should hopefully remove the oil sensor error from the clocks. Should get a VAG Commander cable this week to sort out the immob coding issues.
By next weekend, Hopefully, the car should be running and drivable with the new clocks in.