I got a second set of alloys coming and after a solution to store them. Thought I'd give Audi a ring.
Bit of a chat, a payment and a couple of days later a set of wheel bags turned up.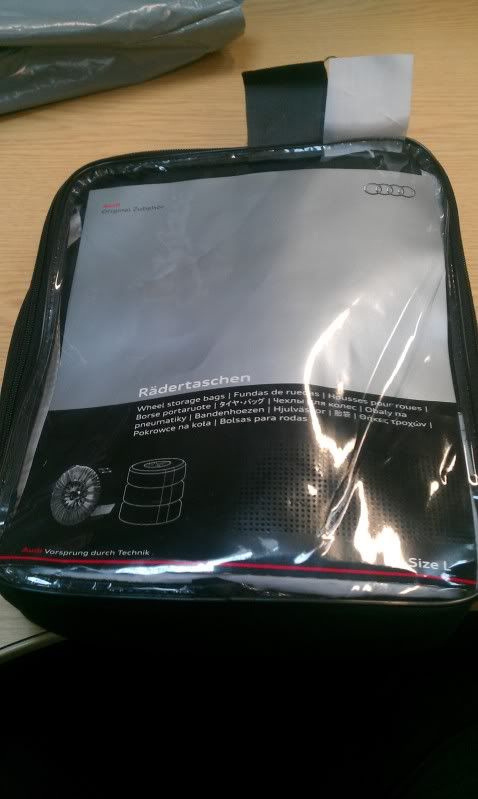 A Bag For Bags.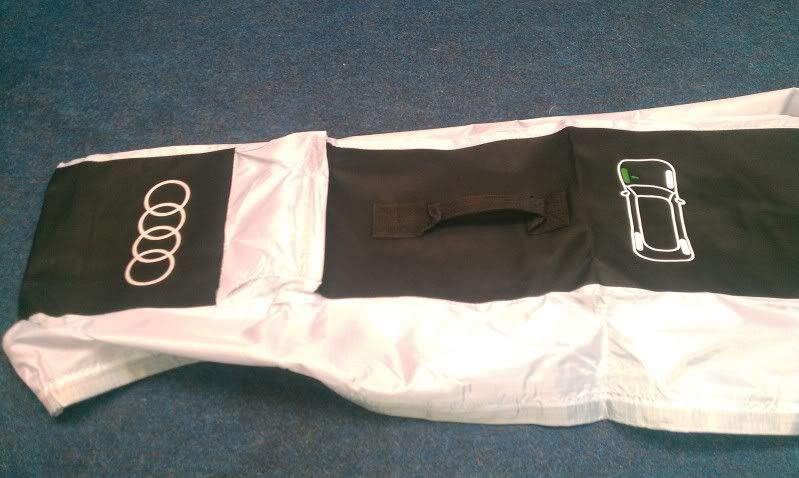 A Carry Handle With Picture To Tell You Which Wheel Goes where.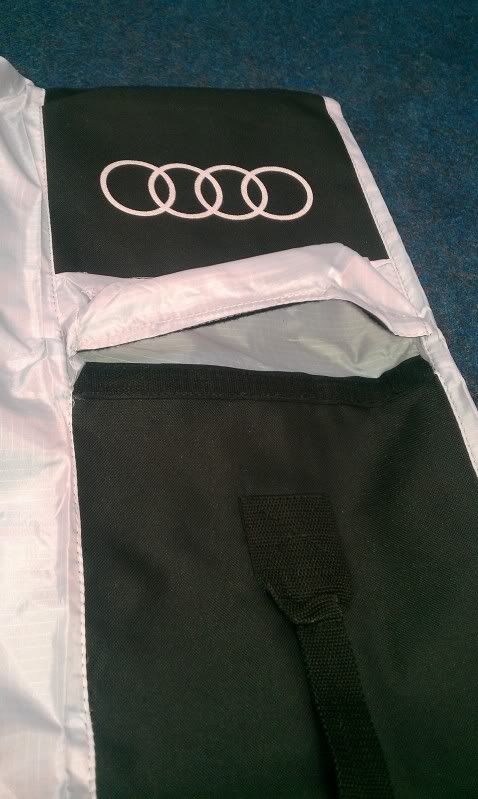 A Pocket For Wheel Bolts.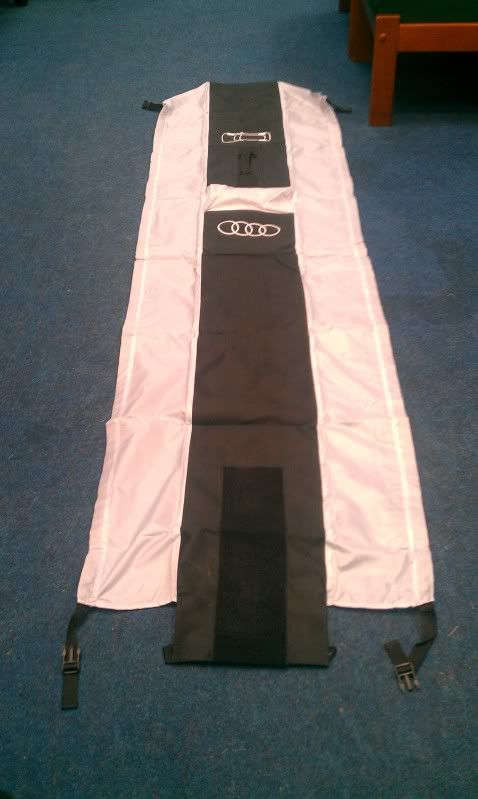 Clips and Velcro.